Picture this: it's the morning of May 10th, 1994 and Irene-based photographer Peter Morey is at the Union Buildings stationed in front of the podium where late former president Nelson Mandela would appear for his inauguration after the first democratic election in South Africa.
And what does he do after he got his 260 shots? He rushes back to his trusted lab Q-Photo, which was on Esselen Street at the time, also saying "They were waiting to do the prints for me, and I still use them today." This could only be made possible by using a competent, professional printing lab.
He chose Q-Photo, which was established in 1984, and has long since branched out, extending its service to print for professional photographers across the country – known as PROLAB. With multiple awards behind the company name, Q-Photo and PROLAB has been the dominating leader in the printing industry for many years.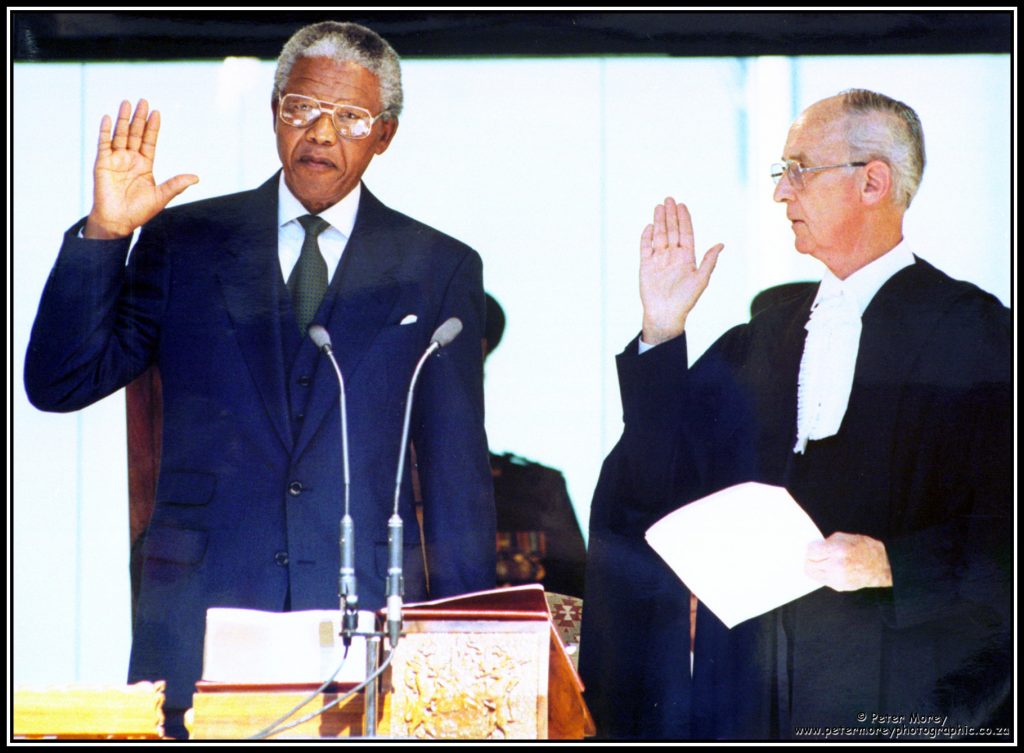 Back in the days of film, according to Morey, meant he had to keep several things in mind: was he using the right exposure, which of the films had the photograph he wanted, was there a scratch on the negative? He recalls that back then you couldn't shoot as many photographs as you wanted – you only had 32 exposures and that was it.
All those technicalities had to also be considered when the images were brought to print. To produce high-quality photos, up to standard and which would be acceptable to showcase was expected, and PROLAB would not disappoint.
The feeling of excitement and anticipation was high that day, not only across the nation, but for PROLAB itself. As a proudly South African company, operating for South Africans by South Africans, the moment was impactful and important. It was truly a massive honour to be part of this historic event.
After the photos were developed and the hustle was over, Peter sped back on his motorcycle to hand out the legendary printed images to various heads of state who attended the inauguration.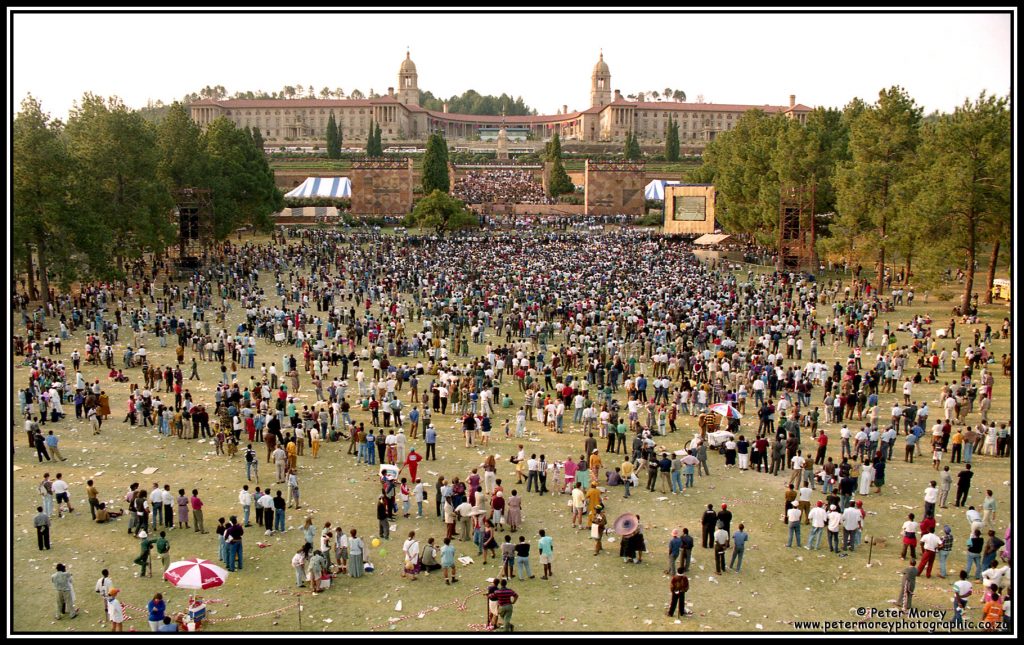 Today, his Pretoria-based business has grown steadily, boasting an impressive array of clients that rely on Morey to deliver perfect images on time, every time.
Morey has offered his clients a one-stop service that focuses on a quick turnaround time and high-quality images that meets his clients' expectations. And to run a successful business like that, he has always come to PROLAB for assistance in printing everything from personalized photo books, albums, prints, and more.
PROLAB has been around for over 35 years and is an award-winning company dedicated to providing an excellent, quality service. With pioneering print solutions, PROLAB is able to create beautiful products by using the latest imported equipment and with over 70 dedicated professionals working behind the scenes, all prints are made perfect. PROLAB prides itself in its reliability to provide a great service on a world-class level.
PROLAB was incredibly honoured and felt privileged to have been part of such a pinnacle event in South African history. The company has also supported Peter Morey in all his business ventures and will continue to do so for the foreseeable future. To see a photography business grow and develop to its full potential is what PROLAB stands for and enjoys offering a dedicated service to professional photographers across South Africa.