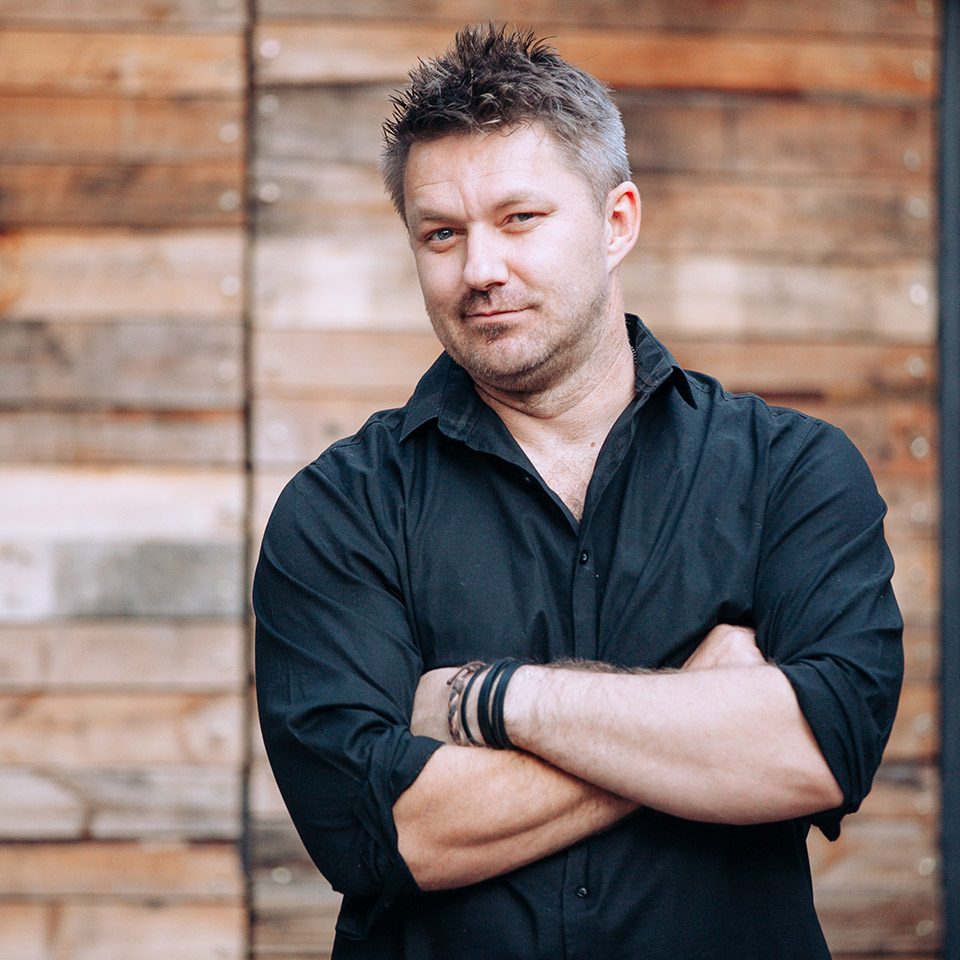 We at PROLAB love getting to know our fellow Pro's. We had an interview with Stefan Coetzee and we want to share all of the wisdom and tips he has to offer. We hope you enjoy getting to know Stefan as much as we do!
What is your name and what is your photography business name?
My name: Stefan Coetzee
Business name: Stefan Coetzee Photographics is the holding company but Stefan Coetzee – Wedding Photographer is the engagement / wedding division.
How long have you been actively involved in the industry?
Since 1999. Worked full time, part-time, freelance, local and international. A mix of the above at different times.
I was always the "photographer" in my immediate family (as from a young age – a little boy) – the one who always made sure we take a film with on family holidays. In 1999 I bought my first SLR; a film camera Canon EOS3000. It started as a hobby but first time as a professional photographer overseas for Carnival Cruise Lines in 2002.
Are you part-time or full-time?
Full-time and self-employed since 2009. Before that it varied.
Do you have any formal training?
Wouldn't say formal – certificates only.
I did a "Beginner's course in Photography" (6 month part-time course) at the Potchefstroom University in 1998. Potchefstroom University for Christian Higher Education (P.U. for C.H.O also known as "Pukke") – now known as North-West University (NWU).
Also in the U.S.A. as mentioned above for Carnival Cruise Lines. I did a 3-week (beginner to intermediate) course as mandatory before I could work as a photographer for them.
What type of camera/equipment do you use?
Currently:
  – Canon 5DMII camera , Canon 800D (second camera)
  – Canon pro-lenses 24-105mm (f4) & 70-200mm (f2.8) L USM (both Ultrasonic)
  – 2 x Canon Speedlights 580 EX – Mark I & II
  – Elinchrom studio lights (400)
  – Reflectors, backdrops, light tent
How many weddings have you shot in total, and how many of those were you the lead photographer for?
Weddings:
  – Main photographer = 50+
  – Second photographer / shooter  = 30+
Commercial: (Portrait, family, corporate events, corporate portraiture, product, hospitality, etc.
  – Lead photographer = 250 +
  – Second photographer = + – 20
Why go to a professional photographer?
There is a time and place nowadays for both cell phone and professional photography.
Weddings:
When it comes to weddings, you most certainly don't want to risk not using a professional photographer. Blurry, out-of-focus, low quality, too-light or dark photos of your most-special day will for sure leave you with immense regret – a moment that cannot be re-created. Also; consider what you pay for the venue, flowers, food, etc all of which you have for only one day. Photos you have for forever – without a doubt one of the most important investments of your wedding day but also your life as photos over time, become more and more valuable. Lastly about weddings; a pro-photographer has backup equipment and knows how to deal with dynamics of wedding, capture the essence of your wedding, the important moments and also make multiple backups to make sure your images are not lost.
For other than weddings, you can always take photos with your cell phone but for more important and special moments and celebrations, I advise to go to a professional photographer.

How do you characterize your style of photography?
Natural moments-in-time. Somewhere in the middle between slightly-posed & documenting style. It's really neither hence in the middle as I pose or rather slightly guide the couple but then allow them to interact naturally so I can capture the essence of them / the moment.
No, I don't although I do studio-light-setups on location using the environment for instance corporate portraits on a staircase or staff in a reception area etc.
I do however use a typical studio-setup with white background but mostly for my product photography.
Most photographers dream about a studio. I love shooting people in a setting; not a studio. I simply don't enjoy the dull, white-backdrop typical scenario. It feels too cold and clinical which I further feel is a bit outdated.
If someone decide to book you, what is the process?
In most cases I charge a 50% deposit to book event / date / time and the outstanding 50% after I finished the editing before I upload. Weddings are a 50% deposit to book / reserve the date; 30% 2 weeks before the wedding; 20% remainder before I deliver or courier their package.
Do you travel? How often?
Yes and love to do so. Photography and travel are 2 of my favourite things to do. I mostly shoot weddings in and around Pretoria, Johannesburg but have done weddings as far as the Lowveld and Louis Tichardt.
I have done commercial work as far as East-London and Plettenberg Bay.
It's difficult to say but currently about 7 to 12 times a year I would travel around 250 – 450km.
Do you travel to meet clients?
With technology (video calls) available less and less. For wedding couples who want to meet in person I make time although 8 out 10 couples don't care to meet nowadays it seems. With commercial photography and or larger projects, it is sometimes required by the company to meet in person and since I mostly do commercial in Gauteng, it's easy to facilitate.
What happens if travel or weather delays happen?
I love business but business consists of people. I use this statement to remind myself of why I do what I do. I love doing business with people – having said this; I am very lenient on natural elements. With weddings, you have that day, that moment and I shoot 'around' and in whatever the weather presents. I have been very fortunate though with weddings thus far – 1 day of a light drizzle and 1 dust storm in the bushveld – both gave me incredible and unique photos. For commercial work like shooting lodges, guesthouses etc, I try and accommodate the client to simply just re-schedule without charging them extra. So far this is working well and building good business relationships – it's not just about business and making money, it's about building and taking care of business relationships.
What has been your favourite destination to shoot at?
How to choose. I love different destinations for different reasons. What comes to mind though is family or portrait sessions on the beach. Guess it's also because I don't shoot on the beach every day and its informal and great fun.
What are some of the biggest challenges faced when working as a destination photographer?
In my case, since I work for myself and am pretty much a one-man-band – to accept that I am only shooting about 25% of the time I work and about 25% editing. The rest is business – non-creative.
Doing admin, learning about and doing marketing, doing quotes, invoices, emails – things that are the exact opposite of being a creative / hotographer. Another challenge is to find out where you fit into the market. Determining your value as photographer. It's easy to feel you want to charge this or that but will you get work / booked – so to find that sweet-spot where you make good / better money and feel you are getting paid what you are worth, in my opinion is an ongoing process as you grow and up your game.
Staying on top of trends, new programs, updates on programs, the latest this and that – to know what's going on in the industry through constant research about the local and international market. I keep my finger on the pulse but it can be exhausting and overwhelming at times. Information-overload can be very real at times but coming from the film-era, I am ok with change.

What is the best way to get started in the industry of wedding / commercial photography?
Weddings, sadly I would say (sadly because you might have to do it for free a couple of times) offer a pro-photographer your assistance. Even offering just to carry his / her bag, help holding reflectors, general assistance of any means so you can see how it is done, the flow of shooting a wedding, what's important – getting an overview also insight to what wedding photography is about. You might actually be able to negotiate that while assisting, if you could here and there take shots as you assist since you cannot sell yourself as a second shooter if you are not. Other photographers might argue … fake it till you make it. If you are somewhat 'ok' technically, with taking photos, you can approach wedding photographers shooting 'alone' and convince them that you can add value to their services selling you as a second shooter or 'photographer in training' (trainee) – as long as you are open with the couple and say they will get extra photos from an extra photographer they might be fine with it. I have had a 3rd photographer I was helping to get in the industry this way but the couple understood her role and level of expertise / experience. It's someone's big day and one must be open and honest with the couple.
With commercial, one can use a similar approach – assist with the shoot. It's much more informal than weddings. With commercial one can also shoot at a very low cost to get portfolio (even do a shoot or 2 for free to build portfolio – sadly again) and then for the next shoot, since you can prove you can photograph a subject matter, charge or charge a bit more.

What do you enjoy the most about your work?
As mentioned since I work for myself – having the freedom to work for myself & doing what I love. Also, even if you shoot the same thing, the shoot is different. Every wedding is different, so are food, hospitality, family shoots etc. I love taking photos and that it differs all the time, even though only slightly at times, it's 'never' exactly the same and the creativity never stops and always keeps 'life' interesting.
Where will your work be taking you this year?
Offering a better / even more professional experience for wedding couples and commercial clients. Streamlining admin from first contact to final delivery – more efficient and professional with faster turn-around times. So mostly user-experience because if people had a great experience with you, they will sell you.
Would like to do more national / destination weddings. Expand my footprint commercially too.
What projects are you looking forward to?
I don't currently work in the line of projects really. I just want to improve and move up in the market along with expand my online brand awareness.
Why do you print with Prolab?
Because they are indeed, a Prolab.
I have moved supplier (albums, usb's canvasses etc. – weddings) a couple of times as I kept on, time and time again receive sub-standard service and quality product.
From their Prolab) friendly faces to high quality products, how well they know their products and really taking care of me as a professional and the willingness to assist  – it has just been a delight and furthermore a time-save for me.
The online ordering and payment system is a massive plus! To not have to send emails with Dropbox links back and forth – multiple emails, follow-up emails, EFT's etc.
As a creative with great passion for wedding photography and my couples, I want to give couples the highest quality of work and experience. It's hard if you put great commitment and energy in from the moment a couple contact you, to their big day and afterwards with hours and hours of editing to then have a supplier mess up orders time and time again or where you feel for them it's only business not understanding and knowing your couple and all you have put into your couple and their special day.
Let me put it like this … I considered leaving the wedding photography industry because I got tired of the continues empty promises by suppliers … sub-standard product and service.
Prolab turned this around for me. What more can I say. Truly one of the best decisions of my life – really.



Why choose a professional printer?
Because I am a professional photographer …
It is imperative that I not just offer a professional service through means of high quality photography but deliver high quality product as well – there is really no other way. Professional quality products help me to give a more professional experience to my couples / clients. Every time I deliver a USB, designer album etc. and see how amazed couples are with the overall quality, I know and are reminded once again, how important that final handover of product is.  Having examples and showcasing them also help selling myself as a professional and to be considered a leader in the market.